Cumberland Project 2012 – Faculty Reflections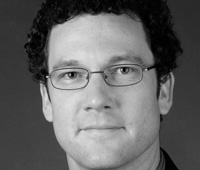 This guest post comes from James Fraser, Associate Professor of Human and Organizational Development. He is also involved with the Vanderbilt Institute for Energy and the Environment (VIEE) and the Program in American Studies. Fraser, along with 11 other participants, took part in a two-day retreat where instructors learned about the array of resources available on campus that can be used to incorporate sustainability themes as central components of their courses.

"The Cumberland Project is important to me because of the campus connections I made during our retreat.  Thinking through useful ways to incorporate environmental sustainability into my courses in an interdisciplinary way could only happen with the relationships that began to be fostered between the different schools here at Vanderbilt, and excellent cross-disciplinary collaboration is a hallmark of a great university.  Vanderbilt's commitment to developing the resources and support structures, through the Cumberland Project, has already had a meaningful effect on my course preparation for next semester.

One of the most valuable things that occurred during this retreat is the recognition, across faculty from different disciplines, that we need to be preparing students to work on environmental sustainability issues in diverse teams that value the humanities, engineering, community development and education, arts and sciences, as well as the legal and business perspectives.  The Cumberland Project not only sparked faculty interests in bringing our diverse backgrounds together to bear on my pedagogical development, but will be a resource throughout the coming years as we as a group come back together to continue what we began this past May 2012."
The Cumberland Project is sponsored by Vanderbilt's Program in American Studies and the Center for Teaching. It is part of a larger effort at Vanderbilt University entitled the Sustainability Project, an effort to create a campus-wide conversation that will both deepen understandings of and commitments to sustainability.
Visit these related CFT resources: