Forman Lecture on Physics Education: Learning Physics through Technology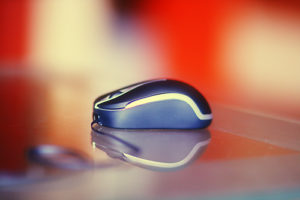 The Department of Physics & Astronomy's annual Forman Lecture on physics education will feature Wilton Virgo from the Massachusetts Institute of Technology. The talk, scheduled for Thursday, April 11, at 3 p.m. in Stevenson Center 4327, is titled "Six Easy Bytes: Learning Physics through Technology." Here's the abstract:
The globally connected science classroom has become mobile, interactive and cloud-based. MOOCs, apps, ebooks and scientific visualization have flipped the classroom and gamified academia, to the point where education and technology are now inseparable when it comes to pedagogy. How can the the great theory of quantum mechanics be brought to vibrant life by making connections to cutting-edge research, or to the ubiquitous devices that we interact with every day? In what ways do the use and understanding of technology enhance our capacity to wonder and effectively learn about the physical world? The lecture will move beyond the edubabble to construct an understanding of how technology has transformed STEM learning in our culture of science.
For more on Wilton Virgo's work with educational technology in STEM (science, technology, engineering, and mathematics), see this profile from Wellesley College.
Image: "Mouse," Alesha, Flickr (CC)