Just in Time for the Fall Semester – Faculty Teaching Workshops August 18 and 19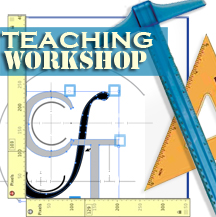 The Center for Teaching is hosting four Teaching Workshops for faculty next week, just in time for the start of the fall semester. Topics include writing multiple-choice test items, designing effective PowerPoint presentations, facilitating difficult discussions in class, and reducing students' classroom-based anxieties.
All faculty are welcome at these workshops, and two of them include lunch!
---
Writing Good Multiple Choice Test Items
Date:
Monday, August 18
Time: 11:30am-1:00pm
Location: Center for Teaching (includes lunch for registered participants)
Facilitator: Cynthia Brame, CFT Assistant Director
Constructing exams that target the learning we want for our students can be a challenge. Many of us turn to multiple choice items to create versatile, reliable, and efficient measures of our students' learning. To maximize the benefit of multiple choice items on exams, we have to make sure that test items target our particular learning objectives—and avoid constructions that tip off the "test-wise" or introduce difficulty  that is unrelated to the learning goals. In this workshop, we will consider good practice in constructing multiple choice items and will practice revising items to target particular learning goals. Participants are invited to bring their own multiple choice items to workshop.
---
Hands-on PowerPoint Clinic (Faculty Only)
Date:
Monday, August 18
Time: 2:00pm-3:30pm
Location: Stevenson Center, Room 2200 See map
Facilitator: Rhett McDaniel, CFT Educational Technologist
We have all experienced the pain of a bad PowerPoint presentation. And even though we promise ourselves never to make the same mistakes, we can still fall prey to similar PowerPoint traps.  The good news is that your PowerPoint presentation doesn't have to be boring. In this hands-on session, you will practice working with the slide master, importing and adjusting photos, adding audio and video, and creating appropriate slide transitions and animations. Come learn how to keep your PowerPoint slide shows visually appealing and interesting and make your classroom presentations stand above the crowd!
---
Facilitating Difficult Discussions 
Date: Tuesday, August 19
Time: 11:30am-1:00pm
Location: Center for Teaching (includes lunch for registered participants)
Facilitator: Joe Bandy, CFT Assistant Director
Leading a discussion that enhances student learning can be a challenge in any context.  However, when they involve sensitive subjects or are likely to provoke high levels of anxiety or conflict among students, they can be even more difficult.  In this workshop, we will explore general methods for facilitating discussion, and particular strategies for leading and managing these "difficult discussions."
---
Teaching Human Beings:
Strategies for Reducing Students' Classroom-Based Anxieties
Date:
Tuesday, August 19
Time: 2:00pm-3:30pm
Location: Center for Teaching
Facilitators: Nancy Chick, CFT Assistant Director and David N. Sacks, Psychological & Counseling Center, Associate Director
Students at Vanderbilt experience a variety of stresses—academic, identity-based, interpersonal, and more.  We are not therapists, but we do teach whole human beings who bring these anxieties to their coursework and the classroom. In this workshop, participants will learn simple, classroom-appropriate strategies that can minimize these emotions that interfere with student learning.  For example, framing high-stakes tasks just a little differently can redirect this stress and free up students' mental capacity to do their best.  Participants will select and prepare the strategies most applicable to their courses. Resources for more serious situations will be provided, but the workshop will focus on activities most relevant to learning and to the classroom.