Thinking STEM, Teaching STEM: A Blog Series
By Vivian Finch, CFT Graduate Teaching Fellow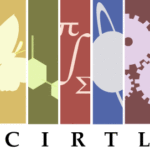 The CFT is in the eleventh week of "Thinking STEM, Teaching STEM," a blog series that spotlights some of the videos produced at Vanderbilt for the CIRTL MOOC course, "An Introduction to Evidence-Based Undergraduate STEM Teaching." This course drew on the expertise of experienced STEM faculty, educational researchers, and representatives of university teaching centers.  As previously mentioned, the series will loosely follow the thematic trajectory of the course through the following topics:
Principles of Learning
Student Motivation
Inclusive Teaching
The Role of Lectures
Inquiry-Based Labs
If you would like to see other installments of this blog series, please click the tag "Thinking STEM, Teaching STEM" at the bottom of this post.  To access the videos featured in this series on YouTube, please the CFT's YouTube channel or go directly to our blog playlist here.
Student Motivation: Motivation and the Classroom
Week 11: Motivation and the STEM Classroom
If we keep in mind last week's conversation on the factors that affect student motivation in STEM disciplines, we move our focus this week to what these factors look like in actual undergraduate STEM classrooms.  We saw what Dr. Shane Hutson, Associate Professor of Physics at Vanderbilt University, does in his Physics classroom to tap into and encourage student motivation.  The following videos show more faculty members from different STEM disciplines discussing how student motivation plays out in their classrooms.
Dr. Margaret Rubega, Associate Professor in the Department of Ecology and Evolutionary Biology at the University of Connecticut, teaches an Ornithology course using social media not only to motivate students and get them involved, but also to connect course content and modes of thinking to students' lives.
Dr. Andrew West, Assistant Professor in the Department of Astronomy at Boston University, discusses his course "Alien Worlds" and how he encourages student motivation through a call and response system, among other pedagogical approaches, to get students engaged in disciplinary thinking.
Stay tuned next week as we move to our next blog topic: Inclusive Teaching!
Additional resources:
For a real time look at Dr. Rubega's use of Twitter in her classroom, check out her class Twitter hashtag: #birdclass.