Thinking STEM, Teaching STEM: A Blog Series
By Vivian Finch, CFT Graduate Teaching Fellow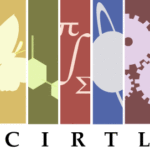 The CFT is in the tenth week of "Thinking STEM, Teaching STEM," a blog series that spotlights some of the videos produced at Vanderbilt for the CIRTL MOOC course, "An Introduction to Evidence-Based Undergraduate STEM Teaching." This course drew on the expertise of experienced STEM faculty, educational researchers, and representatives of university teaching centers.  As previously mentioned, the series will loosely follow the thematic trajectory of the course through the following topics:
Principles of Learning
Student Motivation
Inclusive Teaching
The Role of Lectures
Inquiry-Based Labs
If you would like to see other installments of this blog series, please click the tag "Thinking STEM, Teaching STEM" at the bottom of this post.  To access the videos featured in this series on YouTube, please the CFT's YouTube channel or go directly to our blog playlist here.
Student Motivation: Motivation and Persistence
Week 10: Student Motivation and STEM Persistence (Part 2)
Two weeks ago, we looked at how student motivation can be a factor for undergraduate student persistence in STEM fields.  Dr. Mark Connolly, Associate Scientist at the Wisconsin Center for Education Research (University of Wisconsin – Madison), asked the question: Why do so many undergraduates who start as math and science majors leave those majors by the time they graduate? The finding of the Seymour & Hewitt (1997) study on this question pointed to student motivation and the factors that affect it.  In this second video, Dr. Connolly lists and expands upon the 8 biggest contributing factors to student motivation in STEM classrooms and explains why they are important for STEM persistence.
8 Contributing Factors to Student Motivation in STEM Classrooms:

Relatable Role Models
Quality of Instructional Experience
Assessment
Curriculum
Inclusive Environments
Student Investment
Message: Success for All is a Priority
More Minority/Female Students and Resources for Support
So how can we address these contributing factors to student motivation in our own classrooms?  Dr. Shane Hutson, Associate Professor of Physics at Vanderbilt University, examines student motivation in his classroom and offers some ideas for other instructors, including offering low stakes, intentionally designed assessments and understanding student backgrounds.
Stay tuned next week for more faculty examples of motivation and the STEM classroom!
Additional resources:
For more information on student persistence in STEM disciplines, please see consult the following:
Seymour, Elaine, and Nancy M. Hewitt. Talking About Leaving: Why Undergraduates Leave the Sciences. Boulder, Colo: Westview Press, 1997.