Thinking STEM, Teaching STEM: A Blog Series
By Vivian Finch, CFT Graduate Teaching Fellow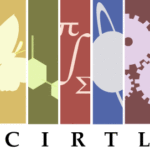 "Thinking STEM, Teaching STEM" is a blog series that spotlights some of the videos produced at Vanderbilt for the CIRTL MOOC course, "An Introduction to Evidence-Based Undergraduate STEM Teaching." This course drew on the expertise of experienced STEM faculty, educational researchers, and representatives of university teaching centers.  As previously mentioned, the series will loosely follow the thematic trajectory of the course through the following topics:
Principles of Learning
Student Motivation
Inclusive Teaching
The Role of Lectures
Inquiry-Based Labs
This is our last installment of the blog series.  If you would like to see other installments or start from the beginning, please click the tag "Thinking STEM, Teaching STEM" at the bottom of this post.  To access the videos featured in this series on YouTube, please the CFT's YouTube channel or go directly to our blog playlist here.
Inquiry-Based Labs
Week 19: Assessment
In our last installment of this blog series, we're going to explore assessment in an inquiry-based lab setting.  Assessment is used in a variety of classroom settings, with the primary goal of ascertaining whether student learning reflects the learning goals set forth for a course.  Assessment techniques can be formative and/or summative in nature and can range from comprehensive exams to presentations to online quizzes to minute papers.  Instructors determine which assessments will best make student learning visible in their disciplines.  How have you chosen your assessment approaches in your courses?  Do your assessment choices reflect disciplinary modes of thinking and expression?  If so, how do they do that?
In the following video, Dr. Cynthia Brame, Assistant Director at the Center for Teaching and Senior Lecturer in Biological Sciences at Vanderbilt University, uses Wiggins and McTighe's backward design principles to discuss what assessment can and should look like in an inquiry-based lab setting (1998).  Dr. Steve Baskauf, Lab Director in Biological Sciences at Vanderbilt University, and Dr. Erika Grundstrom, Astronomy Lab Director at Vanderbilt University, also discuss what assessment looks like in labs in their disciplines.
What assessment types stood out to you of the examples you just saw?  How do these forms of assessment reflect the principles of backward design?  How do they reflect modes of disciplinary thinking?  Are there any examples you have used before or would like to adapt for your classroom?
Thank you so much for following along with us in this blog series.  We hope that you found many useful ideas in the process regarding STEM education and teaching in a STEM classroom.  Feel free to check back with this series whenever you need resources!
Additional Resources:
For more information on assessment and backwards design, check out the CFT's teaching guides on Classroom Assessment Techniques, Understanding by Design, and even more on assessment here.
Also consult the CIRTL website for more ideas on including research in your STEM classroom.
Wiggins, G., & McTighe, J. (1998). Understanding by design. Alexandria, VA: Association for Supervision and Curriculum Development.