August Brightspace Workshops and Drop-in Hours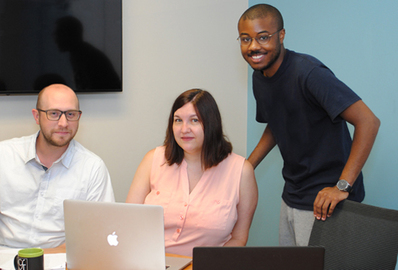 In our hands-on workshops, participants will learn about Vanderbilt's course management system, Brightspace.
In addition to these workshops, you can get individual help during 
drop-in hours at the CFT
or by appointment in a one-on-one consult with one of our instructional technologists. Email us at Brightspace@vanderbilt.edu
or check out this collection of step-by-step guides
 f
or help getting started.
Workshops topic include:
---
Introduction to Brightspace
(for true beginners)
In this hands-on workshop for people who have no experience teaching with Brightspace, participants will get oriented to Vanderbilt's course management system and learn how to accomplish common teaching tasks. Bring your own laptop computer so you can explore and build content in our test course! By the end of the session, participants will be able to
-Confidently navigate the different areas of a Brightspace course
-Post, edit, and copy content for students using a variety of tools
-Communicate with students about important Brightspace tools
---
Getting the Most out of Brightspace
(for faculty using Brightspace again)
In this hands-on workshop for people who have already taught with Brightspace, participants will explore a few key functions and cool tools that Brightspace offers. Bring your questions and your own laptop computer so you can explore and build content in our test course! By the end of the session, participants will be able to
-Use a variety of conditional release tools to make sure the right students see the right content at the right times.
-Personalize their course homepage, navigation, and class progress views to suit their own preferences
-Communicate with students about and through important Brightspace tools
---
Creating & Grading Assignments
In this hands-on workshop, participants will learn about creating assignment submission folders and providing feedback on those assignments on Brightspace. Bring your own laptop so you can explore and build content in our test course! By the end of the session, users will be able to
-Create an assignment on Brightspace and navigate the different options for assignments
-Assess student submissions using one of 5 available grading and feedback tools
-Communicate with students about how to view assignment grades and feedback in Brightspace
---