Teaching Design Thinking Learning Community October Conversation: Education as a Design Process
Students in Vanderbilt's Learning and Design M.Ed. program combine theories and principles from the learning sciences with processes and practices from user-centered design.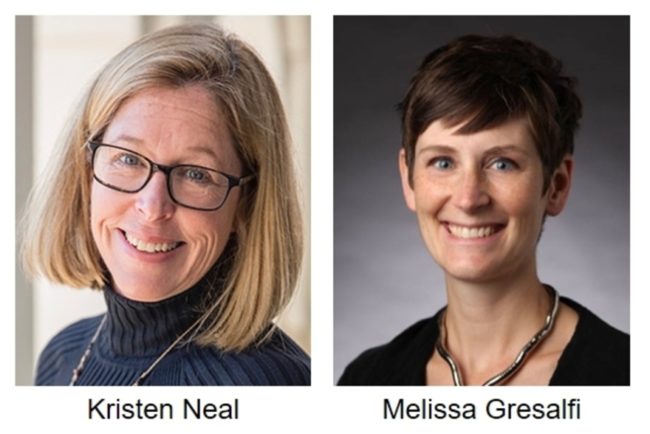 Join us for a conversation on education as a design process with
Kristen Neal, lecturer in teaching and learning and director of the Learning and Design program, and
Melissa Gresalfi, associate professor of mathematics education and learning sciences.
They'll share their experiences teaching in the Learning and Design program, and discuss implications for teaching students design thinking, and for the teaching we do more generally.
Date: Tuesday,October 23rd
Time: 12 – 1:30pm (session includes lunch)
Location: CFT Classroom
Please let us know you're coming. Lunch will be provided!