Learning at Play: A One-day Symposium on Games for Learning and Social Change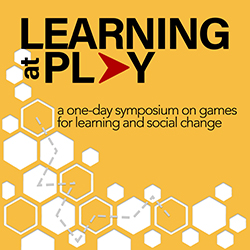 Games, both analog and digital, can immerse players in other worlds and give them experiences that help them see their own worlds in new ways. Play, structured or otherwise, can create opportunities to reflect, grow, and learn. During this one-day symposium, we will explore the ways that games and simulations can be used to foster learning and social change, both in and out of the classroom.
Co-sponsored by the Center for Teaching, the Curb Center, the Center for Digital Humanities, and the Comparative Media Analysis and Practice program, Learning at Play features a day of talks, panels, and games. The keynote will be provided by Mark Sample , associate professor and chair of digital studies at Davidson College, whose teaching and research includes software studies, video games, and other forms of algorithmic culture.
Learning at Play will be held on Friday, November 8 th , at the Curb Center . We'll have three morning sessions, lunch at noon, then three afternoon sessions, followed by a reception. You can drop in and out, but please register to let us know you'll be coming and to reserve a lunch.
If you're using games for learning or social change, we would love to have you share what you're doing. The 3:10 session will be for lightning talks and mini-games. You can propose something for the lightning session here .
Visit the event website for session details.