New Guide on Project-based and Dynamic Collaborative Learning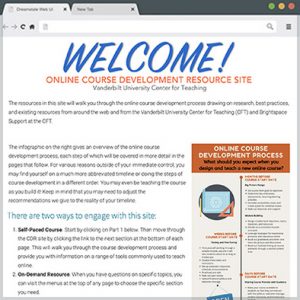 The newest addition to the CFT's Course Development Resources (CDR) site, entitled Project-Based and Dynamic Collaborative Learning, is all about how instructors can design meaningful, effective group work through research-informed strategies and the intentional use of technology. The guide explores the research on collaborative groups and answers questions such as:
How should we form groups?

How can we effectively prepare and support students to function as a group?

What are some design considerations in shifting face-to-face work online?

As well as many other important considerations.
The guide also includes a detailed list of resources and technologies to support collaborative learning in online, hybrid, or technology-enhanced face-to-face settings. 
---
.
.
.
.
.