Thinking STEM, Teaching STEM: A Blog Series
By Vivian Finch, CFT Graduate Teaching Fellow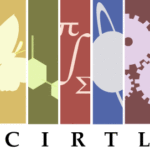 The CFT is in the thirteenth week of "Thinking STEM, Teaching STEM," a blog series that spotlights some of the videos produced at Vanderbilt for the CIRTL MOOC course, "An Introduction to Evidence-Based Undergraduate STEM Teaching." This course drew on the expertise of experienced STEM faculty, educational researchers, and representatives of university teaching centers.  As previously mentioned, the series will loosely follow the thematic trajectory of the course through the following topics:
Principles of Learning
Student Motivation
Inclusive Teaching
The Role of Lectures
Inquiry-Based Labs
If you would like to see other installments of this blog series, please click the tag "Thinking STEM, Teaching STEM" at the bottom of this post.  To access the videos featured in this series on YouTube, please the CFT's YouTube channel or go directly to our blog playlist here.
Inclusive Teaching
Week 13: Social Belonging and Classroom Inclusivity
A few weeks ago, we discussed persistence in STEM disciplines and the factors that affect student motivation in STEM classrooms.  A 1997 study conducted by Elaine Seymour and Nancy M. Hewitt asked why undergraduate students leave STEM majors, and one of their findings mentioned that social belonging (or lack thereof) played a role in whether students stayed or left STEM majors.
In the article, "A Brief Social-Belonging Intervention Improves Academic and Health Outcomes of Minority Students" (2011), Gregory Walton and Geoffrey Cohen argue that a sense of social belonging for minority students can improve academic performance.  Walton and Cohen tracked a sample group of first year students, one half African-American and one half European-American, and asked them to reflect on their college transition experiences.  Those African-American students who participated in the study reported higher GPAs at the end of their college careers than those who did not participate.
In the following video, Vanderbilt faculty and graduate students reflect on the findings of Walton and Cohen's study, how their own experiences resonate with it, and what it means for their own classroom climates.
What do you think about this study?  How does it resonate with your experiences?  Do you think there are changes you could make in your classroom and teaching?
Stay tuned next week as we explore more ideas around inclusive teaching!
Additional resources:
For more information on inclusive teaching, please see the CFT's teaching guide on Increasing Inclusivity in the Classroom.
For more case studies on inclusive teaching, check out the CIRTL Network's resources.
Seymour, Elaine, and Nancy M. Hewitt. Talking About Leaving: Why Undergraduates Leave the Sciences. Boulder, Colo: Westview Press, 1997.
Walton GM, and GL Cohen. 2011. "A Brief Social-Belonging Intervention Improves Academic and Health Outcomes of Minority Students". Science (New York, N.Y.). 331, no. 6023: 1447-51.