In-Class Polling Systems, a Conversation on Digital Pedagogy – October 22nd
Conversations on Digital Pedagogy: In-Class Polling Systems
Thursday, October 22, 2015
12:20 to 1:30 p.m.
Alumni Hall 201
When instructors think of educational technology used in the classroom, they tend to think of audio-video equipment like projectors and screens. However, there are other classroom technologies, ones that provide tools for engaging students in active learning during class.
In-class polling systems, whether they use dedicated "clickers" or leverage students' own mobile devices, enable instructors to rapidly collect and analyze student responses to multiple-choice and sometimes free-response questions.
In this conversation, we'll hear from three faculty who use in-class polling to address student misconceptions, surface student opinions and experiences, and foster critical thinking skills–and adjust their teaching on the fly to respond to student learning needs.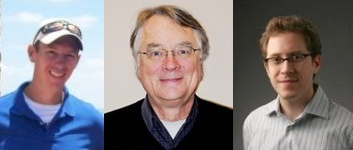 Panelists include Shane Hutson, Associate Professor of Physics; Stephen Buckles, Senior Lecturer in Economics; and Sean Polyn, Assistant Professor of Psychology.
This event is part of Conversations on Digital Pedagogy, a series organized by the Center for Teaching and the Vanderbilt Institute for Digital Learning. The series provides an opportunity for the Vanderbilt teaching community to learn from each other as they explore creative and effective uses of educational technology in their teaching. More information on the series, including past events, is available here.