Student Success in Introductory STEM Courses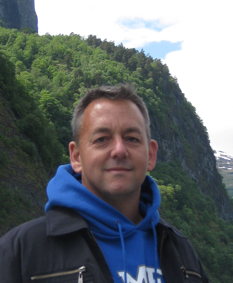 Chris Rasmussen, professor of mathematics education at San Diego State University, is giving a talk titled "Insights from Two National Studies of Precalculus through Calculus 2" on April 15th from 12:10 to 1:00pm. While the talk is part of the Department of Mathematics colloquium, it is likely to be of interest to faculty outside of that department who are involved in STEM education reform and/or inclusive and equitable teaching.
Rasmussen has been PI on three National Science Foundation studies on college mathematics instruction, and he serves on the National Academies' Roundtable on Systemic Change in Undergraduate STEM Education. In his talk, Rasmussen will describe features of math programs shown to support student success, as well as the departmental practices and policies that have helped infuse active learning into introductory courses in sustainable ways.
The talk will be held in Buttrick 103, and there's no pre-registration required to attend.
Date: Friday, April 15
Time: 12:10 – 1:00pm
Location: Buttrick Hall, Room 103
Facilitator: Chris Rasmussen
---
.
.
.
.
.